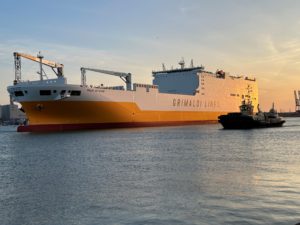 Tilbury welcomed Grimaldi's newest recruit on the 10th June the 'Great Antwerp' on her maiden Deepsea West African voyage.
The Great Antwerp is the first of Grimaldi's 6 new G5 series of multipurpose CONRO vessels and brings with her not only enhanced RORO capacity but a major increase in Container capacity.
The introduced over the coming 18 months of the 6 vessels will transform Grimaldi's CEX service profile and maintain with berth developments the Groups premier position in the West African trade.
The G5 brings a wealth of cutting edge Green technology and maintains Grimaldi's position as one of the leaders Green Shipping.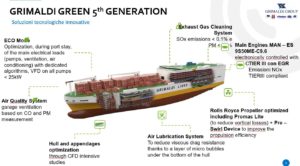 If you want to keep track of the Great Antwerp and her 'Great' future sister vessel's then save the link to our weekly WAF schedule.
https://www.grimaldi.co.uk/sailing-schedule/